October 29, 2006
Renate Neumann and Peter Chase Neumann are supporting Judge Nancy Saitta for Nevada Supreme Court. We hope you will do the same after reading this.

There are many reasons for our decision to switch our support from the incumbent in that office, Judge Becker, to Judge Nancy Saitta. Both are Clark County judges. Both are women who have become judges. Both have the same first name: Nancy.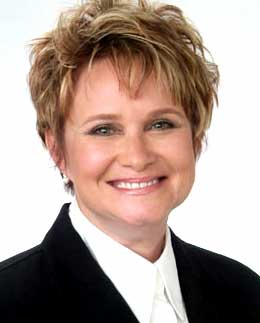 Judge Nancy Saitta
There are some differences, though, that are important. Judge Nancy Saitta has been a judge for about 10 years, first as a municipal court Judge, and more recently as a district judge. Judge Saitta was a prosecuting attorney (district attorney), prosecuting criminals before becoming a judge, and received the Outstanding Service Award from the Clark County District Attorney's office. She also served as a Senior Deputy Attorney General and later practiced extensively in the private sector, where she learned how to run a small business, pay salaries to her employees and represent her clients.

Since being a judge for the last decade, Nancy Saitta has been recognized and named as one the "Five Hundred Top Judges in America" (obviously, this includes judges of both genders).

Nancy Saitta has been very active in her community as an advocate and Chairwoman of the Adoption Exchange Advisory Committee. (She is herself an adopted child and has a special interest in children's issues). Nancy Saitta has also served on the Board of Directors of the CASA Foundation "Child Advocates" program and on the Executive Board of the Public Education Foundation.

Judge Saitta has been married to Joe Saitta (pronounced "Say - Tuh") for 19 years. Joe recently retired as the Chief of the United States Secret Service for the District of Nevada. Together, Nancy and Joe Saitta have a blended family of 4 children and 4 grandchildren.

Although her opponent is running some pretty "negative" advertisements about Judge Saitta's record as a judge, I can vouch for her very high reputation in the legal community for judicial expertise and competence as a trial judge. A trial lawyer myself for more than 40 years, I have spoken to dozens of lawyers in Clark County about Judge Saitta. Each of them has told me that she is known as one of the best trial judges (district court judges) in Clark County. She has earned the respect of her peers.

I have always felt that a candidate for the Supreme Court should be required to have been a trial court judge before serving as an appellate jurist, because someone with trial court experience will automatically have a much greater appreciation of the critical role that judges play in securing that highly elusive, hard-to-define, concept of "justice."
"Justice" is hard to define, but boy is it important! And when injustice occurs, it is incredibly hurtful.

I believe that it is very important to our legal system of justice to have appellate judges on our Nevada Supreme Court (the only appellate court that exists in Nevada) who have extensive experience as trial court judges before serving on the appellate court.

Renate and I strongly feel that Judge Nancy Saitta, whom we both know on a personal basis, is a person who has very high ideals and strong moral character. She has earned our respect, and we are proud to help her fly her banner over the skies of Nevada.

Please consider voting for Judge Saitta for the important office of Nevada Supreme Court.

Thank you for listening.

Renate and Peter Chase Neumann
Reno, Nevada

ps — Last Friday, Oct. 27, the Las Vegas Review-Journal, largest newspaper in Nevada endorsed Judge Nancy Saitta in its editorial stating that "In the race for Nevada Supreme Court Seat G, District Judge Nancy Saitta promises to be an independent voice in Carson City....To defend the Nevada Constitution and the rule of law, voters have a responsibility to make sure Nancy Becker never returns to the Nevada Supreme Court. Fortunately, they have a far better option in Judge Nancy Saitta."
---
Of course, that is only one opinion, but is based on years of studying the judicial record of Judge Saitta's opponent, as well as that of Judge Saitta.